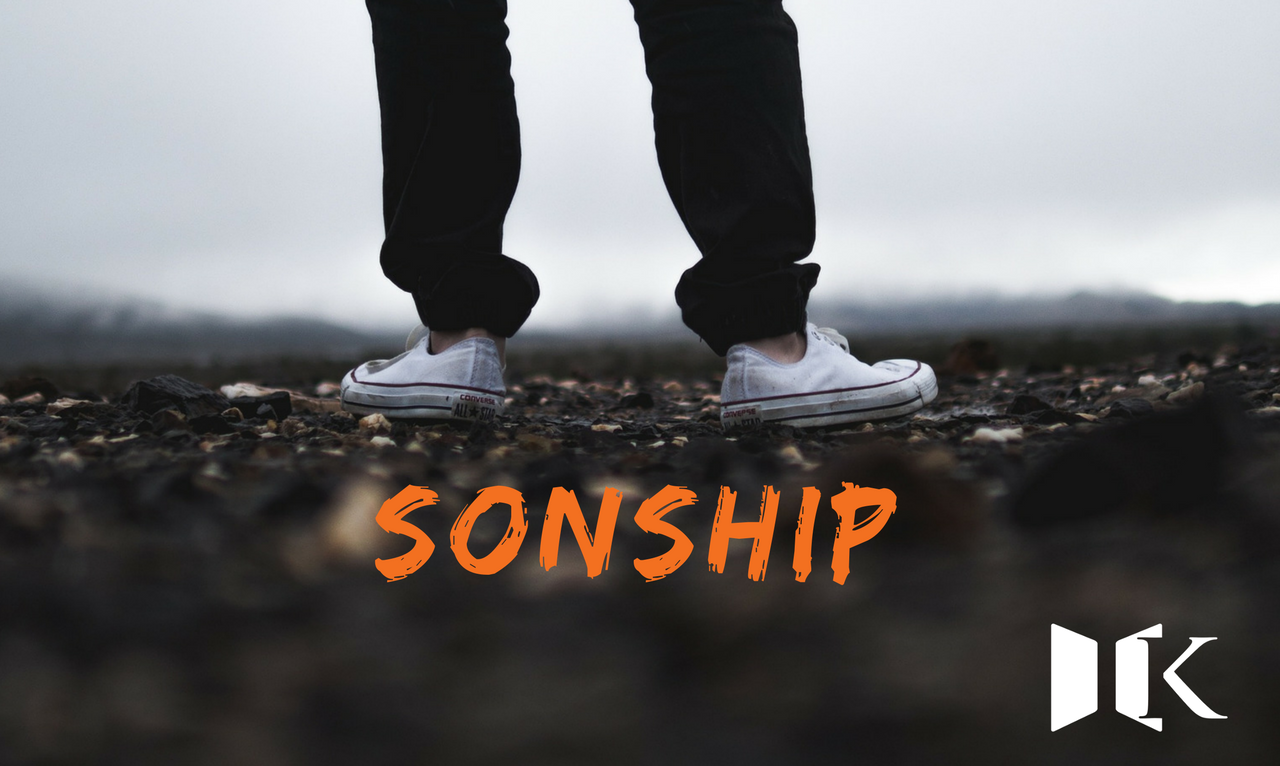 The Covenant of Sonship
"It was right that we should make merry and be glad, for your brother was dead and is alive again, and was lost and is found" (Luke 15:32).
So many in the church today have tied their identity and worth directly to what they do. My testimony as a new believer may be similar to many who are reading this article.
When I received Christ and became born again, I joined and became a member of the local church. I became a servant in the Lord's house because I wanted to please the Lord and give something back to Him for all He had done for me. I did not realize how my work of service would soon become my identity. My identity and worth became directly tied to what I did.
Whenever my service assignment changed in the church, I would go through a period of crisis. I would feel like I had failed or somehow wasn't good enough for the job. My self-worth was fragile because my identity was tied directly to my job performance.
So many are like that in the church today: take away their job and you rob them of their identity. I had multiple crises, as a church worker because I never realized my true identity was actually that of a son.
Jesus encountered the same thing with His disciples. He knew that they connected their identity and worth to their works. Clearly this was evident when the disciples debated among themselves about who would be greatest in the kingdom (Luke 22:24). No doubt they rehearsed all their great accomplishments as they debated the issue.
On the night of the Passover before His crucifixion, Jesus assembled the twelve disciples to partake of the Passover meal. He is quoted in Luke's Gospel as saying, "With fervent desire I have desired to eat this Passover with you before I suffer; for I say to you, I will no longer eat of it until it is fulfilled in the kingdom of God" (Luke 22:15-16).
It was on that particular night that Jesus released the new covenant revelation to His disciples and inaugurated it with communion. A new covenant relationship was established that continues eternally.
The Passover was also important to Jesus because a divine shift was coming to the disciples in their relationship with the Father. In John 15:15, Jesus told His disciples, "No longer do I call you servants, for a servant does not know what his master is doing; but I have called you friends, for all things that I heard from My Father I have made known to you".
The terminology identified a relational shift from that of servant-master to one of son-father. Up to the night of the Passover, the relationship of the disciples to Jesus had been strictly business. However, after the Passover meal, that changed! In the new covenant, the disciples were no longer held by the Father as servants, but sons!
The Strength of Covenant Sonship
In Luke 15:11-32, we read the story of the prodigal son. The story is about two brothers and a father. The younger brother was confused and had a wayward spirit. He asked his father for his inheritance, and in response, the father gave it to him. The younger brother took off from home, traveled far away, and immediately squandered his inheritance on wine and women.
In the midst of this mess, the son came to his senses and remembered his father. He recalled that even his father's servants had enough to eat. So he decided to return home, repent of his sins, and ask his father to hire him as a servant.
In the son's shameful heart he said, "I am no longer worthy to be called your son" (verse 19). It is important to note that in his destitute state, the son knew the true character of his father. He knew his father's nature; and in the son's deep despair, he knew that if he were repentant, his father would likely receive him and give him a job.
When the son returned home to seek mercy and ask his father for a job, the father offered him something much better—a home. While the son was yet a great distance from his father's house, the father saw the son walking toward home. This suggests that the father kept a daily vigil, hoping for the moment that his son would return.
As his son approached from afar, the father was moved with deep compassion and ran to meet him. The father embraced his son, hugged his neck, and kissed him even before the son had a chance to say one word. The father did not rebuke his son nor demand an explanation of his son's whereabouts. The father simply opened his heart and arms and welcomed the lad home!
Not only did this father embrace his wayward son, but he also reaffirmed to the young man the honor of sonship. He first summoned his servants to bring his best robe and put it over the son, symbolizing his covering and blessing. He then placed his ring upon the son's finger, symbolizing both his covenant with his son and confirmation of the young man's renewed authority. He then called for shoes to be placed on his son's feet, symbolizing protection and a renewed ability to walk out his ordained destiny.
Instead of rebuking his son, the father blessed him and restored to him the full rights and privileges of covenant sonship!
The Older Brother
It is important to note that when the younger son asked for his inheritance, the father gave both sons their inheritance. We know that the younger son blew his inheritance, but what about the older brother? He obviously let the father keep it for him because the story goes on to say that the older brother was working in the fields when the prodigal returned home.
The older brother heard the noise of a celebration going on at home, and he asked one of the servants what was happening. When he learned of his brother's return and the ensuing celebration, he became very angry. He confronted his father, disturbed that in all the years that he had worked for his father there was never a party given for him.
It is unfortunate that the older brother was a son by birth, but an orphan by paradigm. Even though he was a son, he had no understanding of what it meant to be a son. He merely worked in his father's field as a laborer along with the other servants and to gain the acceptance of his father. He had no idea that the heart of his father held this sentiment: "All that I have is yours" (verse 31).
The older son is the picture of the majority of churchgoers today. He represents the religious system of servanthood that is aimed at getting the approval of the Father in heaven but has no true heart connection with the Father at all. Rather than seeking the Father, churchgoers become caught up in the paradigm of the church system. When a need then arises, they expect the church to provide for that need.
When the church fails to measure up to their expectations, these church people blame those in the church system who represent God and abandon that system in search of a different church that promises to do better.
These individuals are like the older brother who refused to receive his inheritance, choosing rather to earn it. They are orphans seeking genuine identity and purpose in life but never finding it.
We are not received by the Father because of our goodness and kind deeds. We are received because we have been granted sonship through our repentance and acceptance of Jesus Christ as Lord and Savior. The works that we do as sons and daughters are not to gain favor with God or to prove that we are worthy of His love and favor. Our kingdom service is the reflection of our love for Him as sons!
We must come to an understanding of covenant sonship through Christ. We must don the robe, wear the ring, and put on the shoes given us by our Father. We must demonstrate to the world and the church the reality of true sonship so that generations to come will not live as orphans.